About Us
---
The Great Interiors Plastering Services team is a small and highly efficient group of professionals, led by experienced and enthusiastic entrepreneur, Silvio Meireles. Silvio variety of highly developed skills and experience in the many distinct fields of fixing, Plastering and Painting has given him unique insight into the workings of ceilings and drywall.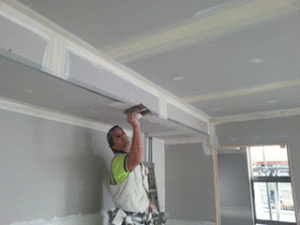 Silvio's expertise includes Business Administration, plastering, fixing, building and installation skills and experience.

Silvio early interest and Admininstration set him on the road to becoming a qualified Business Administrator; work he thoroughly enjoyed until he felt a new challenge was needed to expand his skills. The next move was to the hands-on Plastering and fixing, giving him valuable knowledge of the differing quality of, workings of, a full range of drywalls, Fibrous plaster, ceiling roses, cornice & stipples.
Later, Silvio become full qualified in Gibfixing and stopping. Now with over 10 years experience in the Plastering and fixing industry providing excelent work, knowledge and advice with quality solutions.
Because of this insight Great Interiors maintains a main focus is on providing personal,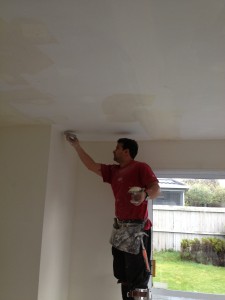 approachable service, dealing one on one with our clients to ensure your complete customer satisfaction. We gladly offer repairs as required.
The team at Great Interiors would like to thank our customers for the opportunity to provide quality Work and full quality services, gaining us a strong reputation and much repeat work within Christchurch and throughout the Canterbury area, from Cheviot to West Melton, Rolleston, and at many locations in the Selwyn District.
We would love to hear from you for your residential or commercial Drywall services requirements so contact us today!